2/02/2007 Posted In
Craftster
,
Crocheting
,
Tunisian
So lunch on Wednesday, after all the excellent suggestions from the crafties on
Craftster
, I just went with the Tunisian thing. I wanted to do a whole skein of a swatch before I made any judgment calls. So here is the Tunisian:
After skein ran out, I just sat and stared at it. It looks REALLY close. It has the "bubble rib" thing going.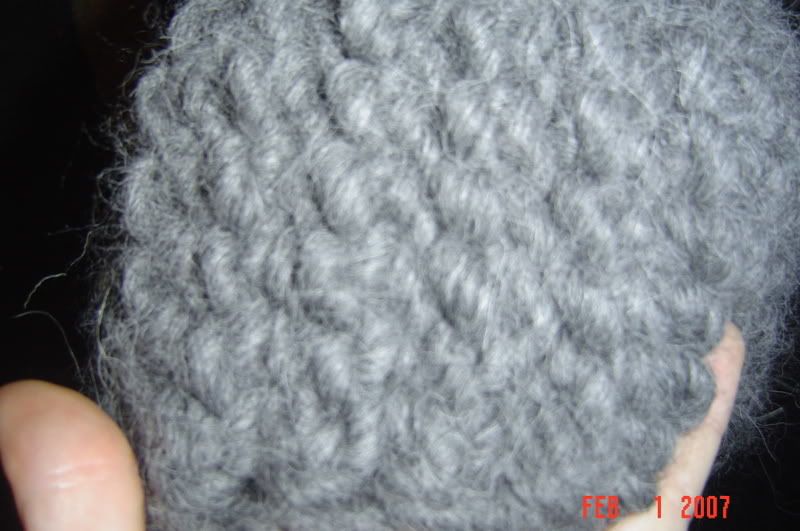 So then
rina
was fabulous enough to go and swatch a single crochet round and post her
pic
. That got me thinking again, and I undid a few rows and chained a small round of 14 stitches and SC from the inside, so the WS appeared on the outside. (Is that what you were thinking rina?) So here is that.
My only issue with the SC is that the ribs slightly twist. I noticed it on my swatch (even is the picture didn't bring it out) and on rina's swatch. So I think I will pick up another skein of the Grey Wolf and try out an entire crochet pattern. Which ever one I don't like will be toaded (frogging is for knitting, I decided toading is for crochet, who's with me!?) and will become the ear flaps.
Also did some 8-strand braiding.
This is the ties coming down from the ear flaps. I know it's not exact, I suspect they used a 6 strand version, but I like it!