12/09/2006
To thank my Aunt for having me over for Thanksgiving in New York, I made everyone in the family a little something.
Here is a scarf I made for my cousin Olivia: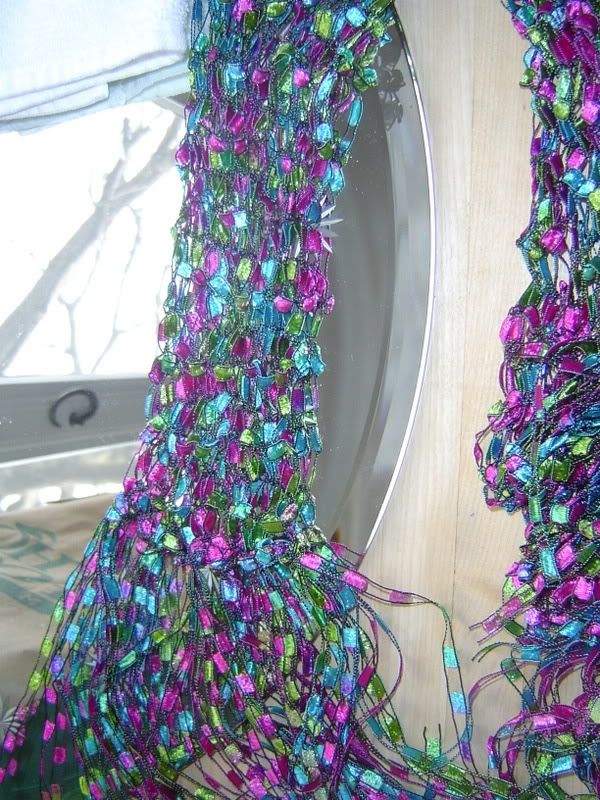 Here is a hat I made for my cousin Gideon. He is 4 or 5, but BIG for his age. I thought the red yarn was perfect with the blue and yellow strands in it.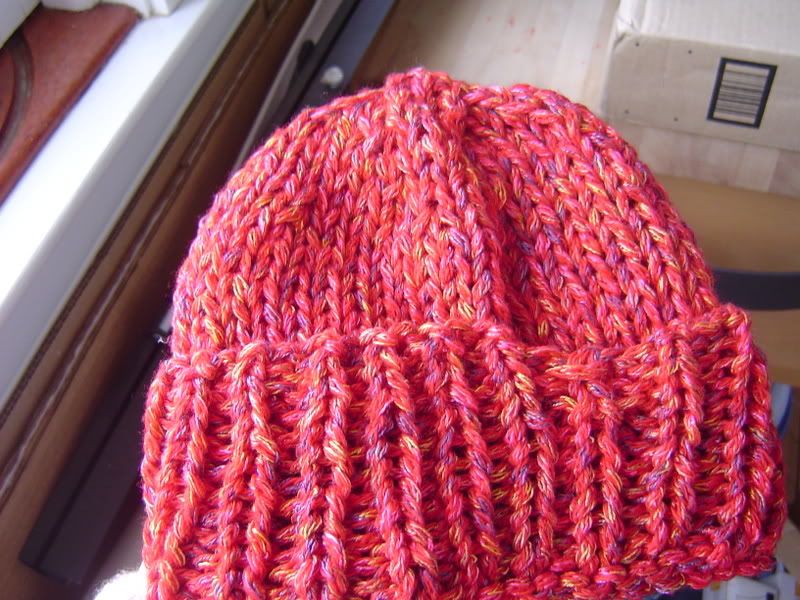 And here is a scarf I whipped up for my Uncle Gideon: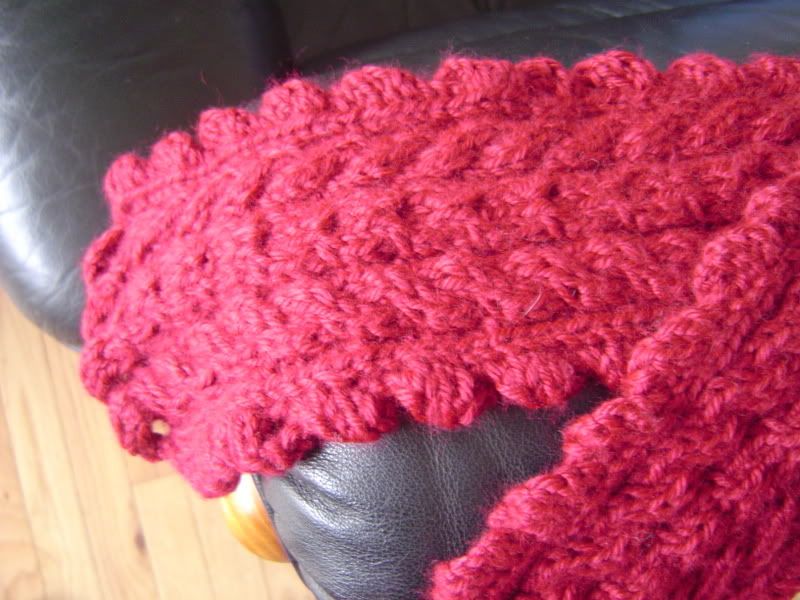 Whipped is actually something of an understatement. The original scarf was about twice as wide and I had 4 feet done when I realized I wasn't going to have enough yarn. I ripped it all out and started over, and knitted like mad the three or so days I was there, trying to at least finish before I left. The edge is something I am proud of as I picked up six stitches at a time around the edge and did that nifty fold over design.
I also made a pretty scarf for my aunt, but didn't get a chance to take a picture of it. I made hers from a soft furry yarn, but not that fun fur crap. It was more like a cheap mohair acrylic knock-off fur. Yup, yarn snob me!