1/10/2007
I haven't done much crocheting lately. I do love crochet, but I don't like a lot of the crochet patterns that are out there. Things have improved with SnB's Happy Hooker, but there is still a ways to go.
I bought the Long Sleeve Motif pattern a while back on
Crochet Pattern Roundup
but the website is now down, and the pattern is unavailable. I was working on that when my ferrets got a hold of my half finished shirt and proceeded to undo all that I had done. It died a very sad and violent death.
I was crusin' around
Craftster
when I spotted a crochet-along for
Sleeveless Motif Top
. I bought some new thread and started making my own interpretation of that pattern.
So here is my work thus far: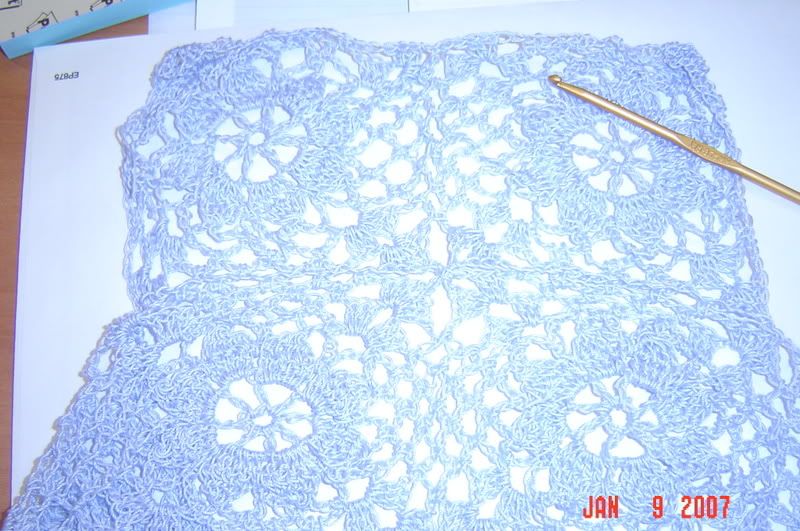 I am using #10 crochet thread and a F hook. Each square is about 4" and I attach them as I go along. It's coming out really nice and delicate.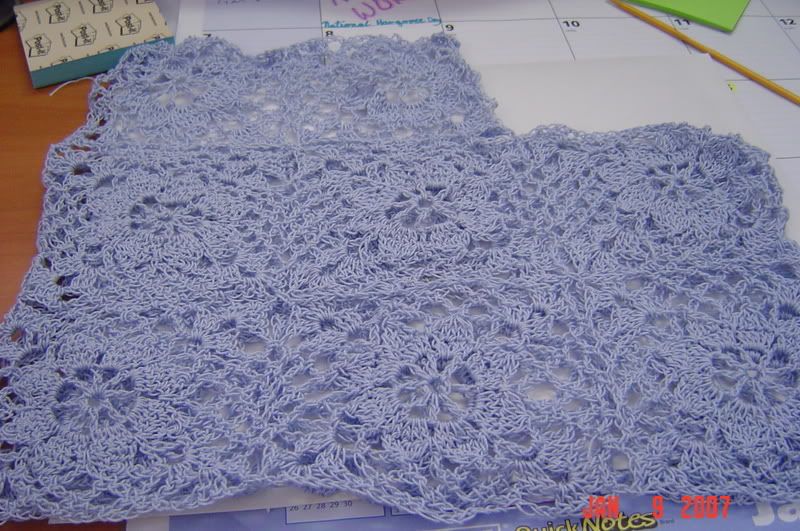 I have about 9 out of 30 motifs done. At least I think it will take 30. I will have to see once I start final assembly. This one has been going so quick and easy I may pickup a new color and start over on my Long Sleeve Motif. I'm thinking some springy color like pale yellow.