1/10/2007 Posted In
Crocheting
,
Design
,
Knitting
As word of my crafty-ness has spread around work, I get more and more co-workers asking for fixes or "mimics" as I call them. They will see something they like somewhere and ask me to make it for them (or something like it for them) as they assume it will be a lot less.
I do enjoy this as I never quite know what project I will get when I agree to make something for them. I love the research going into the construction, the stitch type, the guage, what media will I be using... love it!
So I had a co-worker email me these pictures and request this item the beginning of December, you know, right before busy last-minute gift-crafting time.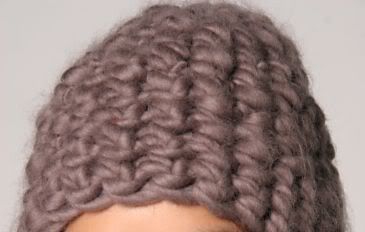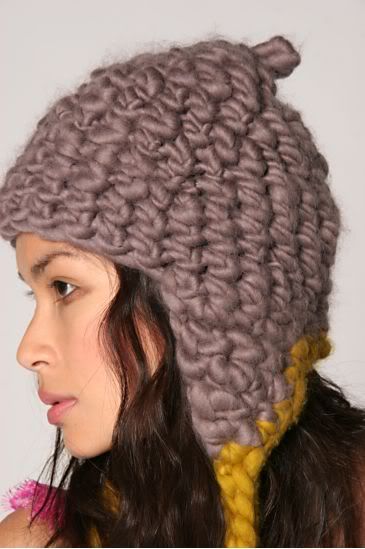 So I finally have some free time to investigate. The hat is from Free People, I believe their Winter catalog. My co-worker said it retails for around something like $160** (Don't quote me on this, I don't get the catalog so I can't verify this).
So I begin my research.
**Thanks to someone in the Yahoo Knit group, she pointed me to the Free People website and to the hat. Price is $168.00