11/14/2006
I did this little item in May, and yet again, never posted finished pictures.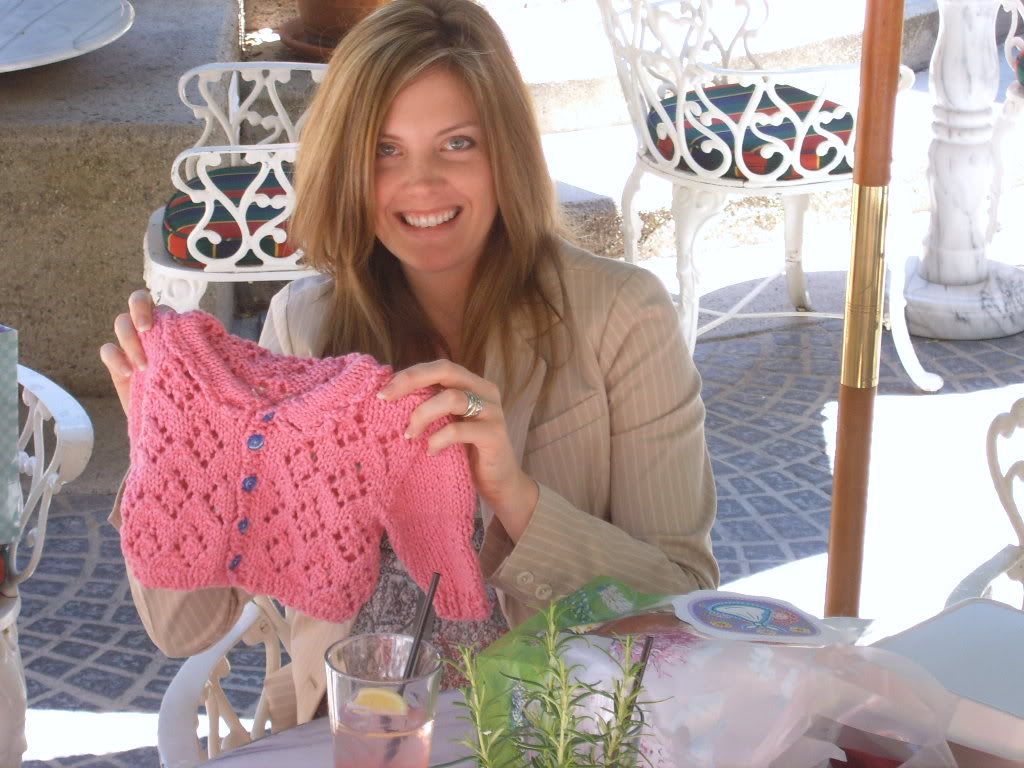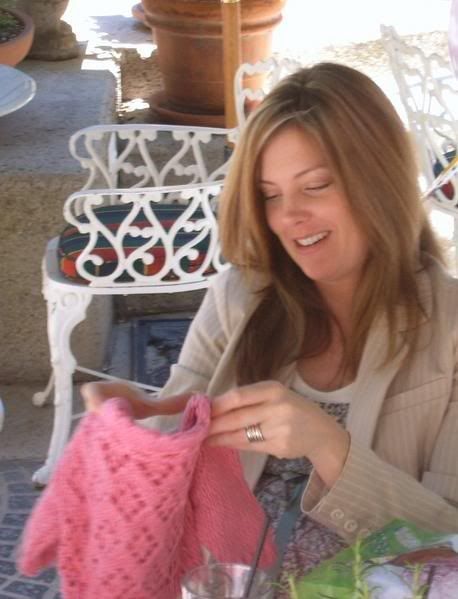 The sweater was made for a baby shower that we had in June for a co-worker. The (then) expecting mommy is holding the sweater. This is the same co-worker that bought the blue sweater after the first co-worker flaked on me.
Pattern: Own
Yarn:
Bernat Cotton Tots
, Strawberry
Time: 2 days
Stitches used: 1x1 rib, stock, seed, k2tog, skp, crochet cast off.
Construction:
Knit flat til arm holes. Front and back knit seperate and crochet seamed at sholders. Back of collar stitches put on holder, front stitches picked up on each side. Lacy crochet cast off on the collar. Arms knit 1x1 rib for 1", then knit flat and mattress seamed. Lace pattern is on front and back, and is one I made up on the fly, and one I didn't make notes for (BAD ANGI!) and one I can't remember how I did. I really need to learn to keep notes on stuff I do. I also had to guess at sizes since I had never made a baby sweater before. I was told by the mom that the baby (her name is Camay) does fit in the sweater right now, she just can't button it!
You can also see why I ran out of blue buttons for the blue sweater posted previously!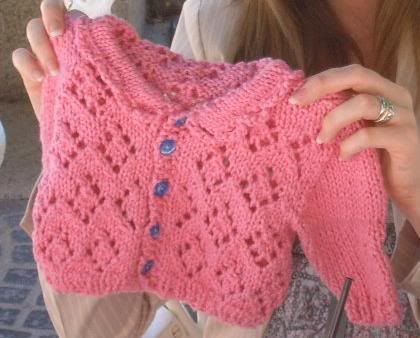 I can't get over how small it is!